Modern Foreign Language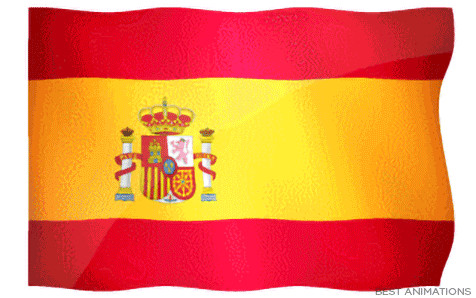 At Sunnyfields, we teach the modern foreign language (MFL) of Spanish to Years 1-6 as part of the school curriculum. We do this for several reasons. Firstly, we believe that many children really enjoy learning to speak another language. Secondly, we believe it is an excellent opportunity for children, many of whom are bilingual, to develop pride in their linguistic abilities. The earlier a child is exposed to a foreign language, the faster the language in question is acquired. We also believe that it is essential to introduce a new language to children when they are in primary school as they tend to be more confident about speaking aloud at this stage of their development. It is widely believed that the early acquisition of a foreign language facilitates the learning of other foreign languages and mathematical skills later in life.
Songs you are learning in class
Years 1 and 2
Year 3
Year 4
Years 5 and 6
Intent
Through the teaching of Spanish, Sunnyfields aims to contribute to a balanced and creative curriculum within which high expectations and standards are worked towards in order to support each child's effort to achieve their full potential in a Modern Foreign Language.
The objectives of learning a modern foreign language are:
To foster an interest in learning other languages
To introduce young children to another language in a way that is challenging, enjoyable and fun
To make young children aware that language has structure, and that the structure differs from one language to another
To help children develop their awareness of cultural differences in other countries
To develop their speaking and listening skills
To lay the foundations for future study
Implementation
Year 1
Title

Context

Grammar

Vocabulary

Phonics

Autumn

Hola, ¿cómo estas?

Greetings and saying how are you

Greetings/ say their name & ask for someone their name/ ask how are you and be able to answer the question

hola, adios, buenos dias ¿cómo estas?, bien, muy bien, mal, muy mal, chicos, chicas,…

h, ñ, a, o,

¿Cómo te llamas?

how to say your name

llamarse

¿Cómo te llamas?, me llamo

ll, a, o, e

how to be polite

thank you and please

por favor, gracias, si, no,

Los numeros 1-6

numbers in spanish

uno, dos, tres, cuatro, cinco, seis

c, a,e,I,o

El cuerpo

body vocabulary

masculine/femenine

cabeza, hombros, rodillas, pies, brazo, mano,pierna

z, ll

Spring

los colores

learn 5 colours

Este es el color rojo

rojo, amarillo, azul, naranja verde,

Z, ll, h

me gusta/no me gusta

learn how to express likes and dislikes.

masculine/femenine

brocoli, pizza, helado, palomitas, banana, sopa

Spanish speaker country week

animales

learn 6 animals and use colour knowledge

El pez es azul/ the fish is blue

pez, caracol, mariposa, araña, gusano, frío caliente

Z, ll, h, ñ

Summer

la fruta

learn fruits and express likes and dislikes and practice colours and numbers as well

masculine.femenine/singular, plural

melocotón, manzana, pera, piña, plátano, fresa, naranja, mango, kiwi, Este es el baile de la fruta/ this is the fruit dance

Z, ñ

dias de la semana

learn the 7 days of the week

lunes, martes, miercoles, jueves, viernes, sabado, domingo

j

la oruga hambrienta

story of hungry caterpilar

hoja, mariposa, oruga, ciruela

h
Year 2
Autumn

Hola, ¿cómo estas?

Greetings and saying how are you

Greetings/ say their name & ask for someone their name/ ask how are you and be able to answer the question

hola, adios, buenos dias ¿cómo estas?, bien, muy bien, mal, muy mal, chicos, chicas,…

h, ñ, a, o,

¿Cómo te llamas?

how to say your name

llamarse

¿Cómo te llamas?, me llamo

ll, a, o, e

how to be polite

thank you and please

por favor, gracias, si, no,

Los numeros 1-10

numbers in spanish

uno, dos, tres, cuatro, cinco, seis, siete, otro, nueve, diez

c, a,e,I,o

¿Cuantos años tienes?

how old are you?

tener

ñ

El cuerpo

body vocabulary

masculine/femenine

cabeza, hombros, rodillas, pies, brazo, mano,pierna

z, ll

Spring

los colores

learn 8 colours

Este es el color rojo

rojo, amarillo, azul, naranja verde, rosa, morado, negro

Z, ll, h

me gusta/no me gusta

learn how to express likes and dislikes.

masculine/femenine

brocoli, pizza, helado, palomitas, banana, sopa

Spanish speaker country week

animales

learn 8 animals and use colour knowledge

El pez es azul/ the fish is blue

pez, caracol, mariposa, araña, gusano, perro, gato, frío caliente

Z, ll, h, ñ

animales

learn 8 animals and use colour knowledge

El pez es azul/ the fish is blue

pez, caracol, mariposa, araña, gusano, perro, gato, frío caliente

Summer

la fruta

learn fruits and express likes and dislikes and practice colours and numbers as well

masculine.femenine/singular, plural

, melocotón, manzana, pera, piña, plátano, fresa, naranja, mango, kiwi, uva, melón, Este es el baile de la fruta/ this is the fruit dance

Z, ñ

dias de la semana

learn the 7 days of the week

lunes, martes, miercoles, jueves, viernes, sabado, domingo

j
Year 3
Title

Context

Grammar

Vocabulary

Phonics

Autumn

Hola, ¿cómo estas?

Greetings and saying how are you

Greetings/ say their name & ask for someone their name/ ask how are you and be able to answer the question

hola, adios, buenos dias, ¿cómo estas? bien, muy bien, mal, muy mal,chicos, chicas,…

h, ñ, a, o,

¿Cómo te llamas?

how to say your name

llamarse

me llamo, ¿Cómo te llamas?

ll, a, o, e

how to be polite

thank you and please

por favor, gracias, si, no,

Los numeros 1-10

numbers in spanish

uno, dos, tres, cuatro, cinco, seis, siete, otro, nueve, diez

c, a,e,I,o

¿Cuantos años tienes?

how old are you?

tener (yo tengo)

¿Cuantos años tienes? Tengo siete años

ñ,a, o,

¿De dónde eres?

where are you from

ser (soy de)

¿De dónde eres?, soy de

los colores

learn 12 colours

Este es el color rojo/ mi color favorito es___

rojo, amarillo, azul, naranja verde, rosa, morado, negro, blanco, gris, marrón, violeta

Z, ll, h

me gusta/no me gusta

learn how to express likes and dislikes.

masculine/femenine

brocoli, pizza, helado, palomitas, banana, sopa

Xmas session

Xmas related vocabulary

Spring

dias de la semana

learn the 7 days of the week

¿Te gusta el lunes?

lunes, martes, miercoles, jueves, viernes, sabado, domingo

j

los meses del año

learnt the 12 months of the year

¿Cuándo es tu cumpleaños?

enero, febrero, marzo, abril, mayo, junio, julio, agosto, septiembre, octubre, noviembre,dicembre

j, z

las estaciones

learnt the 4 seasons in spanish

masculine/femenine

primavera, verano, otoño, invierno

ñ

números 10-20

once, doce, trece, catorce, quince, dieciseis, diecisiete, dieciocho, diecinueve, veinte

qui,

Spanish speaker country week

la fruta

learn fruits and express likes and dislikes and practice colours and numbers as well

masculine/femenine/ singular/Plural

melocotón, manzana, pera, piña, plátano, fresa, naranja, mango, kiwi, uvas, arándanos, cerezas

Z, ñ

la verdura

learn vegetables and express likes and dislikes and practice colours and numbers as well

comer (1st,2nd and 3rd person singular conjugation)

lechuga, pepino, patata, tomate, pimiento, brocoli, coliflor, cebolla/ yo como, tú comes, él come

ll, a, e, I, o, u, c (strong sound/soft sound)

las comidas del dia

learn the names of the meals in spanish

yo como una manzana para desayunar (sentence builder)

desayuno, comida, merienda, cena

y

Summer

mas comida

more food vocabulary

querer (1st,2nd and 3rd person singular conjugation) ¿Qué quiere? Quiero.....

piza, pasta, agua, leche, zumo, arroz, pollo, patatas fritas, pan, carne, pescado, queso, cereales

z, que, ll

el plato

cuttery and plate vocabulary

plato, vaso, cuchara, tenedor, cuchillo, mesa, silla

ll, ch, a, I, e, o

la oruga hambrienta

story of hungry caterpilar

hoja, mariposa, oruga, ciruela

el colegio

classroom related vocabulary

masculine/femenine/singular/ plural

silla, mesa, clase, pizarra, ordenador, libro, papelera, reloj

j, rr, ll

mi mochila

stationary related vocabulary

masculine/femenine/singular/ plural

lápiz, boli, mochila, tijeras, pegamento, goma, sacapuntas, regla, estuche

z, j, r
Year 4
Title

Context

Grammar

Vocabulary

Phonics

Autumn

Hola, ¿cómo estas?

Greetings and saying how are you

Greetings/ say their name & ask for someone their name/ ask how are you and be able to answer the question

hola, adios, buenos dias, ¿cómo estas? bien, muy bien, mal, muy mal,chicos, chicas,…

h, ñ, a, o,

¿Cómo te llamas?

how to say your name

llamarse

me llamo, ¿Cómo te llamas?

ll, a, o, e

how to be polite

thank you and please

por favor, gracias, si, no,

Los numeros 1-10

numbers in spanish

uno, dos, tres, cuatro, cinco, seis, siete, otro, nueve, diez

c, a,e,I,o

¿Cuantos años tienes?

how old are you?

tener (yo tengo)

¿Cuantos años tienes? Tengo siete años

ñ,a, o,

¿De dónde eres?

where are you from

ser (soy de)

¿De dónde eres?, soy de

los colores

learn 12 colours

Este es el color rojo/ mi color favorito es___

rojo, amarillo, azul, naranja verde, rosa, morado, negro, blanco, gris, marrón, violeta

Z, ll, h

me gusta/no me gusta

learn how to express likes and dislikes.

masculine/femenine

brocoli, pizza, helado, palomitas, banana, sopa

Xmas session

Xmas related vocabulary

Spring

dias de la semana

learn the 7 days of the week

¿Te gusta el lunes?

lunes, martes, miercoles, jueves, viernes, sabado, domingo

j

los meses del año

learnt the 12 months of the year

¿Cuándo es tu cumpleaños?

enero, febrero, marzo, abril, mayo, junio, julio, agosto, septiembre, octubre, noviembre,dicembre

j, z

las estaciones

learnt the 4 seasons in spanish

masculine/femenine

primavera, verano, otoño, invierno

ñ

números 10-20

once, doce, trece, catorce, quince, dieciseis, diecisiete, dieciocho, diecinueve, veinte

qui,

Spanish speaker country week

la fruta

learn fruits and express likes and dislikes and practice colours and numbers as well

masculine/femenine/ singular/Plural

melocotón, manzana, pera, piña, plátano, fresa, naranja, mango, kiwi, uvas, arándanos, cerezas

Z, ñ

la verdura

learn vegetables and express likes and dislikes and practice colours and numbers as well

comer (1st,2nd and 3rd person singular conjugation)

lechuga, pepino, patata, tomate, pimiento, brocoli, coliflor, cebolla/ yo como, tú comes, él come

ll, a, e, I, o, u, c (strong sound/soft sound)

las comidas del dia

learn the names of the meals in spanish

yo como una manzana para desayunar (sentence builder)

desayuno, comida, merienda, cena

y

Summer

mas comida

more food vocabulary

querer (1st,2nd and 3rd person singular conjugation) ¿Qué quiere? Quiero.....

piza, pasta, agua, leche, zumo, arroz, pollo, patatas fritas, pan, carne, pescado, queso, cereales

z, que, ll

el plato

cuttery and plate vocabulary

plato, vaso, cuchara, tenedor, cuchillo, mesa, silla

ll, ch, a, I, e, o

la oruga hambrienta

story of hungry caterpilar

hoja, mariposa, oruga, ciruela

el colegio

classroom related vocabulary

masculine/femenine/singular/ plural

silla, mesa, clase, pizarra, ordenador, libro, papelera, reloj

j, rr, ll

mi mochila

stationary related vocabulary

masculine/femenine/singular/ plural

lápiz, boli, mochila, tijeras, pegamento, goma, sacapuntas, regla, estuche

z, j, r
Year 5
Title

Context

Grammar

Vocabulary

Phonics

Autumn

Revision of introductions

Greetings and saying your name, how are you, where are you from and how old are you

llamare, soy de, tener, estar

hola, adios, buenos dias, ¿cómo estas?, me llamo, ¿Cómo te llamas?. ¿De dónde eres?, soy de, ¿Cuantos años tienes?, tengo ocho años

h, ñ, a, o, e

Revision of how to be polite & colours

¿cuál es tu color favorito?

por favor, gracias, perdon,¿el baño por favor?,¿ agua por favor?

Los numeros 1-50

numbers in spanish

grade/pequeño

treinta y uno,…..cuarenta, mas grande, mas pequeño

c, a,e,I,o

El colegio

school vocabulary related to the rooms of the school

¿que hay en tu colegio?/ hay & No hay (there is and there isn't)

Una clase, una biblioteca, un comedor, un baño, un patio, un campo de tenis, un campo de fútbol, una clase de música, una piscina

ñ

¿cómo es tu colegio?

adjetivos: bonito/feo/moderno/antiguo/grande/pequeño/guay/horrible to be added to the school description

ñ, h

Summary short parragrah describing school

use all vocabulary learnt on the block including nouns, adjective and conjunctions

El colegio/objetos de clase

vocabulary related to objects in the classroom

¿Dónde está la silla?

silla, mesa, pizarra, profesora, niño, niña, libro, papelera, reloj, ordenador

ll, z, j

¿que hay en tu clase?/ hay & No hay (there is and there isn't)

Describe what there is in the classrom in a long sentece, including at least 2 adjectives.

El colegio/objetos de mochila

vocabulary related to objects in the rucksack

¿De qué color es la regla? En mi mochila tengo _____

lápiz, lapices de colores, boligrafo, goma, sacapuntas, regla, pegamento, tijeras, estuche, mochila.

j, z

asignaturas

subjets studied at school

¿Qué estudias?

español, música, matemáticas, geografía, história, educación física, dibujo, informática, religión

qu,

days of the week/subjects

verbo estudiar (1st, 2nd, 3rd person singular and plural)

yo estudio, tú estudias, él estudia, nosotros estudiamos, vosotros estudiaís, ellos estudian

me gusta/no me gusta

link likes and dislikes with the subject and say why with adjectives

aburrido, divertido, interesante, importante, fácil, difícil, útil, práctico

Xmas session

Xmas related vocabulary

Spring

El tiempo

learn the weather

¿Qué tiempo hace?

hace frío, calor, viento, sol, buen tiempo, mal tiempo

h

las estaciones/paises

the seasons in spanish/countries

¿Qué tiempo hace en verano en Londres?

verano, otoño, primavera, invierno, Londres, España, Inglaterra

ñ

tiempo libre

learn about hobbies

¿Qué te gusta hacer en tu tiempo libre?

me encanta, me gusta, no me gusta, odio, jugar al fútbol, leer, dibujar, cantar, bailar, dibujar, jugar a los video juegos, ver la televisión

j

Spanish speaker country week

los verbos

verbs in spanish

verbos regulares (1st, 2nd, 3rd person singular and plural)

learn how to conjugate the regular verbs in 1st, 2nd, 3rd person singular (yo canto, tú cantas, él canta, nosotros cantamos, vosotros cantaís, ellos cantan)

el tiempo/hobbies

combine weather and hobbies

¿Qué haces cuando llueve?

cuando llueve veo la televisión

dias de la semana hobbies

combine dias de la semana and hobbies

el lunes yo bailo.

days of the week and hobbies consolidation vocabulary

Summary short parragrah describing school

use all vocabulary learnt on the block including nouns, verbs and conjunctions

Summer

la familia

family members in spanish

masculine/femenine & llamarse

padre/s, madre, hermano/a/s, hijo/a/s, tio/a/s, primo/a/s, abuelo/a/s,

h,

el cuerpo

the parts of the body in spanish

¿Dónde está tu cabeza?

cabeza, hombros, rodilla, pies, manos, dedos

la cara

describe the face

tener (1st, 2nd, 3rd person singular and plural)

pelo, ojos, boca, nariz, orejas / yo tengo, tú tienes, él tiene, nosotros tenemos, vosotros tenéis, ellos tienen

Nos describimos

we discrribe ourself

¿Cómo eres? Verbo ser (yo soy, tú eres, él es, nosotros somos, vosotros sois, ellos son)

alto/a, bajo/a, gordo/a, delgado/a, feo/a, guapo/a

describo mi familia

we describe our family members

use third person of singular (él/ella) to describe a family member

alto/a, bajo/a, gordo/a, delgado/a, feo/a, guapo/a, verbo ser

caperucita roja

strory of Little Red Ridding Hood

abuela, ojos, boca, grande, enorme, bosque, flores,
Year 6
Title

Context

Grammar

Vocabulary

Phonics

Autumn

Revision of introductions

Greetings and saying your name, how are you, where are you from and how old are you

llamare, soy de, tener, estar

hola, adios, buenos dias, ¿cómo estas?, me llamo, ¿Cómo te llamas?. ¿De dónde eres?, soy de, ¿Cuantos años tienes?, tengo ocho años

h, ñ, a, o, e

Revision of how to be polite & colours

¿cuál es tu color favorito?

por favor, gracias, perdon,¿el baño por favor?,¿ agua por favor?

Los numeros 1-100

numbers in spanish

grade/pequeño

treinta y uno,…..cuarenta, mas grande, mas pequeño

c, a,e,I,o

El colegio

school vocabulary related to the rooms of the school

¿que hay en tu colegio?/ hay & No hay (there is and there isn't)

Una clase, una biblioteca, un comedor, un baño, un patio, un campo de tenis, un campo de fútbol, una clase de música, una piscina

ñ

¿cómo es tu colegio?

adjetivos: bonito/feo/moderno/antiguo/grande/pequeño/guay/horrible to be added to the school description

ñ, h

Summary long parragrah describing school

use all vocabulary learnt on the block including nouns, adjective and conjunctions

El colegio/objetos de clase

vocabulary related to objects in the classroom

¿Dónde está la silla?

silla, mesa, pizarra, profesora, niño, niña, libro, papelera, reloj, ordenador

ll, z, j

¿que hay en tu clase?/ hay & No hay (there is and there isn't)

Describe what there is in the classrom in a short parragraph, including at least 3 adjectives.

El colegio/objetos de mochila

vocabulary related to objects in the rucksack

¿De qué color es la regla? En mi mochila tengo _____

lápiz, lapices de colores, boligrafo, goma, sacapuntas, regla, pegamento, tijeras, estuche, mochila.

j, z

asignaturas

subjets studied at school

¿Qué estudias?

español, música, matemáticas, geografía, história, educación física, dibujo, informática, religión

qu,

days of the week/subjects

verbo estudiar (1st, 2nd, 3rd person singular and plural)

yo estudio, tú estudias, él estudia, nosotros estudiamos, vosotros estudiaís, ellos estudian

me gusta/no me gusta

link likes and dislikes with the subject and say why with adjectives

aburrido, divertido, interesante, importante, fácil, difícil, útil, práctico

Xmas session

Xmas related vocabulary

Spring

El tiempo

learn the weather

¿Qué tiempo hace?

hace frío, calor, viento, sol, buen tiempo, mal tiempo

h

las estaciones/paises

the seasons in spanish/countries

¿Qué tiempo hace en verano en Londres?

verano, otoño, primavera, invierno, Londres, España, Inglaterra

ñ

tiempo libre

learn about hobbies

¿Qué te gusta hacer en tu tiempo libre?

me encanta, me gusta, no me gusta, odio, jugar al fútbol, leer, dibujar, cantar, bailar, dibujar, jugar a los video juegos, ver la televisión

j

Spanish speaker country week

los verbos

verbs in spanish

verbos regulares (1st, 2nd, 3rd person singular and plural)

learn how to conjugate the regular verbs in 1st, 2nd, 3rd person singular (yo canto, tú cantas, él canta, nosotros cantamos, vosotros cantaís, ellos cantan)

el tiempo/hobbies

combine weather and hobbies

¿Qué haces cuando llueve?

cuando llueve veo la televisión

dias de la semana hobbies

combine dias de la semana and hobbies

el lunes yo bailo.

days of the week and hobbies consolidation vocabulary

Summary long parragrah describing school

use all vocabulary learnt on the block including nouns, verbs and conjunctions

Summer

la familia

family members in spanish

masculine/femenine & llamarse

padre/s, madre, hermano/a/s, hijo/a/s, tio/a/s, primo/a/s, abuelo/a/s,

h,

el cuerpo

the parts of the body in spanish

¿Dónde está tu cabeza?

cabeza, hombros, rodilla, pies, manos, dedos

la cara

describe the face

tener (1st, 2nd, 3rd person singular and plural)

pelo, ojos, boca, nariz, orejas / yo tengo, tú tienes, él tiene, nosotros tenemos, vosotros tenéis, ellos tienen

Nos describimos

we discrribe ourself

¿Cómo eres? Verbo ser (yo soy, tú eres, él es, nosotros somos, vosotros sois, ellos son)

alto/a, bajo/a, gordo/a, delgado/a, feo/a, guapo/a

describo mi familia

we describe our family members

use third person of singular (él/ella) to describe a family member

alto/a, bajo/a, gordo/a, delgado/a, feo/a, guapo/a, verbo ser

caperucita roja

strory of Little Red Ridding Hood

abuela, ojos, boca, grande, enorme, bosque, flores,